Fascia, Soffits, Heat Tape
The importance of Fascia, Soffits, and Heat Tape
Soffits and fascia become important structural elements in upholding the function
and integrity of a building's roof. In addition to providing an aesthetic and visible
detail to your home's roof, soffits and fascia serve an important purpose in
supporting the structural integrity and contribute to the overall performance and
"health" of your home's gutter and downspout system. Additionally, heat tape
becomes an easily overlooked but useful aspect of your home's efficiency and
ability to withstand heavy accumulation of snow and ice. More than just gutters,
let Best Buy Gutter evaluate, inspect, and offer ideas for your home's soffit,
fascia and heat tape needs.
Fascia is an important part of your roofing and gutter system, but it may be easily overlooked as you consider the maintenance, repair, or replacement of your gutter system. The team at Best Buy Gutter offers free inspection and estimate to determine what your existing situation entails, and offers experience and knowledge about the best system, material, and approach for your home's gutter system repair or replacement.
Fascia is the visible element you can see as a horizontal band at the end of your rafters. The architectural purpose of fascia goes way beyond visual interest, but actually helps protect the exterior of your house by keeping out pests and providing a disguise for attic ventilation.
The best time to inspect fascia and determine if repair or replacement is required, is when you have the annual or bi-annual cleaning of your gutter and downspout system.
Our team can inform you if we find a problem with your fascia, and if so, we can offer input and advice in repair and replacement.
In the case of replacement, we offer a wide variety of material and color options. Steel, aluminum, and copper fascia each hold unique pros and cons, and our experienced team can help you determine the best option for your home or office.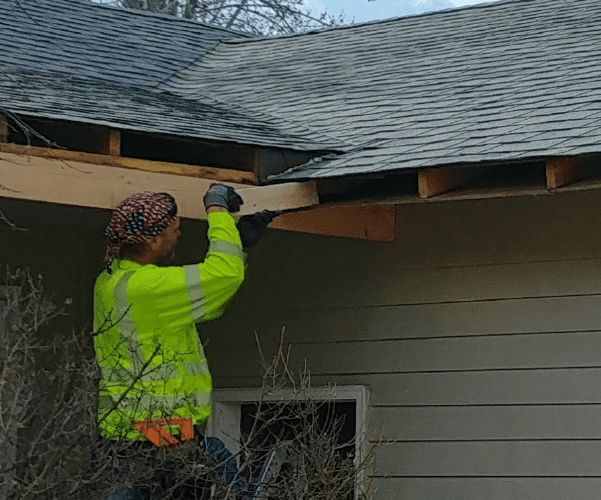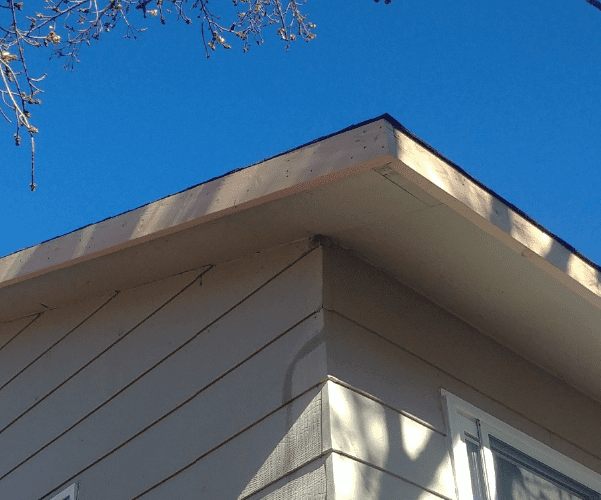 The term soffit, sometimes known as the eave of a roof, refers to the material forming a ceiling structure from the top of an exterior wall to the edge of a roof. This is, effectively, a structure that bridges the gap between a home's siding and the roofline.
Various materials can be used for the soffit structure, with different materials offering different benefits. Let the team at Best Buy Gutter help you navigate the options and help you make an informed choice in the event your home or office requires soffit replacement.
Heat tape is a cable that heats enough to melt snow and ice in order to eliminate excess weight and buildup in a gutter system during the snowy winter months. The heat tape does not reach a temperature high enough to cause damage to your home, and should be turned on just prior to snowfall for optimal results.


Heat tape is often installed under a gutter guard system, and can prove helpful in preventing the formation of an ice dam that can result in water getting into your home. Using heat tape can prevent many concerns to do with harsh winters, which incidentally lowers homeowner costs for unpredictable weather-related damage.