Gutter Installation, Cleaning, Repair
Gutter and Downspout
Installation, Cleaning, & Repair
A reliable gutter system protects your residential or commercial building by keeping water away from the foundation, saving you time and trouble due to the devastating problem of structural issues related to preventable water damage. The level of protection your home benefits from largely depends upon the quality of materials used in a gutter system, as well as the skill and quality of the installation itself.
Best Buy Gutter, locally owned and backed by years of experience, seeks to deliver the best service possible in installing and repairing gutter and downspout systems.
Additionally, we offer maintenance and cleaning services, as well as free inspection, to help ensure that your gutter system is operating effectively and optimally.
Gutter & Downspout Installation
Best Buy Gutter offers many options surrounding material and color choices, and when considering your new gutter and downspout installation we offer feedback that is guided by years of expertise and experience.

We are able to replace existing gutters and install gutters for new build homes as well as commercial properties. We handle steel, copper, and aluminum gutters and offer a wide array of over thirty aluminum gutter colors and twenty color options for steel gutters.

Downspout repair may be a viable option, but in the event replacement is required we offer 2×3" downspouts, as well as a 3×4 downspout option, with choices of aluminum, steel, or copper material.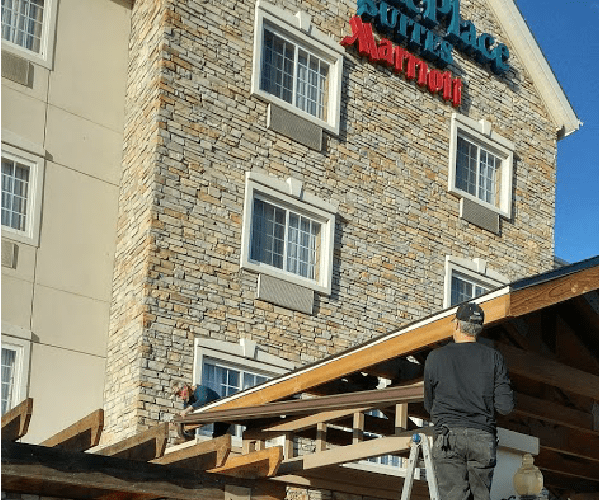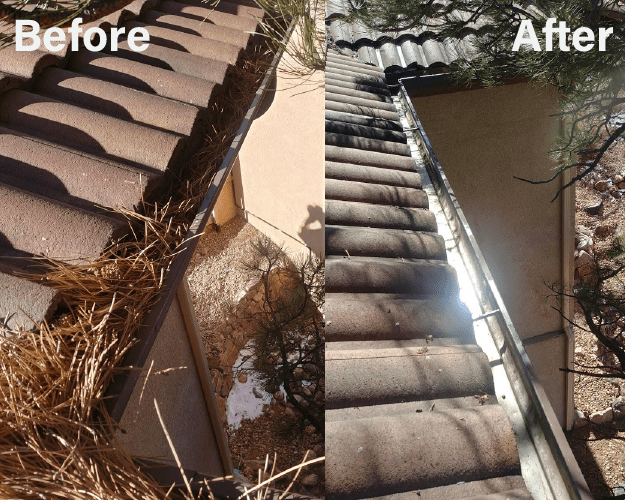 Gutter & Downspout Cleaning
Best Buy Gutter offers gutter and downspout maintenance and cleaning to ensure a properly working gutter system and to help keep your existing system operating optimally. Downspouts are checked and cleared as needed, gutters are cleared of all debris, and your satisfaction is guaranteed.

How often your gutter system requires routine cleaning can depend upon environmental factors, such as the presence of trees in your yard, but most experts agree upon the recommended twice a year schedule. Once in late spring and once in late summer/early fall will help your gutter system weather the seasonal storms and precipitation, keeping the system clear of debris and build-up.
Gutter & Downspout Repair
Clogged gutters can be one of the most common problems when dealing with a gutter system in need of repair or replacement. If a gutter or downspout becomes especially clogged with dirt and debris, the system can be practically useless. Additionally, excess weight of leaves, twigs, and standing water can cause a gutter and downspout to sag and pull away from the fascia.

In the event your gutter system requires repair, we will carefully inspect your fascia, gutters, and downspout, looking for a source of problem and determining what the best route of repair will be.

Our experienced team can offer advice and information about the wide array of solutions and materials available to you. Let us care for your gutter system, as we are locally owned and operated and stand by our community with honesty and integrity, and a sincere passion for providing the best service for our satisfied customers.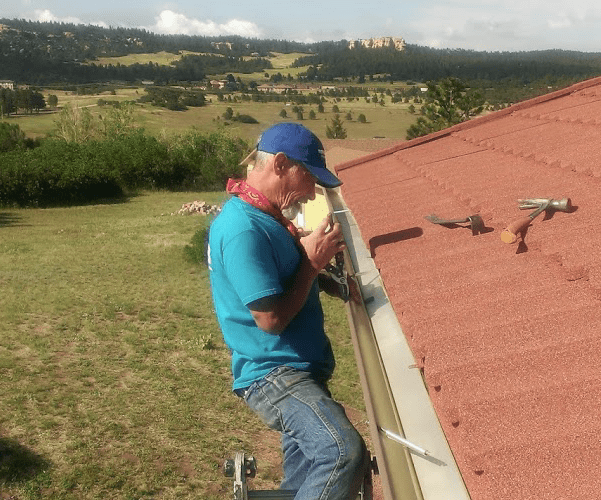 Check Out The Gutter Color Options We Offer
The Mastic Aluminum Gutter Coil is a premium, nominal .032″ coil thickness, formed from the highest quality aluminum coil. It is available in 5″ and 6″ coil and available with a  finish on one side or on two sides and has matching accessories available as well.
CMG offers a complete line of 26 gauge steel and 16 oz copper rain removal products designed for durability and maximum moisture removal. Gutters are available primed or in a variety of pre-coated colors.